General
The RSS/National Energy Research Centre conducts an online three-day training on "RETScreen Expert" programme that is specialised in energy projects
As part of MINARET Capacity Building Plan, the Royal Scientific Society (RSS)/National Energy Research Centre (NERC), in coordination with the Training Centre at the RSS, conducted an online three-day training on "RETScreen Expert" Program that is specialized in energy projects via GoToTraining platform.
RSS/NERC is the only certified training body in Jordan, which is licensed to issue certificates on behalf of the Canadian Institute for Energy Training (CIET).
The training which was conducted by NERC staff for the third time made it possible to transfer international expertise locally and regionally to more than 30 participants from 21 municipalities' staff from Jordan, Lebanon (Jdaidet el Chouf) and Tunisia (Monastir), in cooperation with the CIET.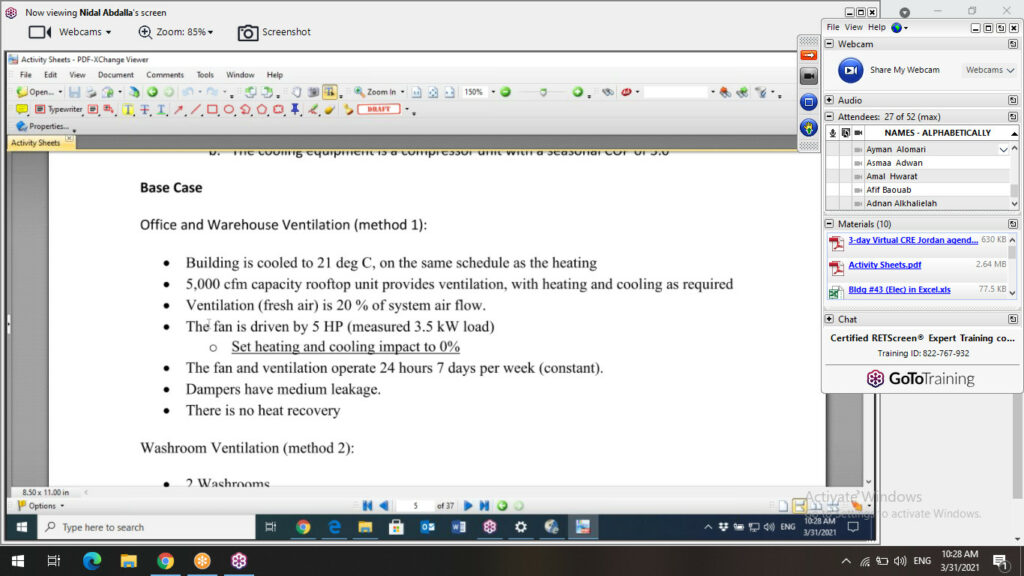 "RETScreen Expert" is a Clean Energy Management Software system for energy efficiency, renewable energy and cogeneration project feasibility analysis as well as ongoing energy performance analysis.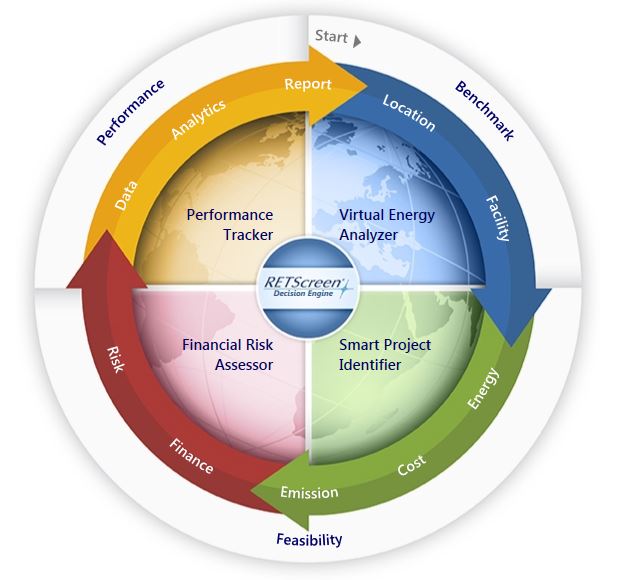 "RETScreen Expert" empowers professionals and decision-makers to rapidly identify, assess and optimize the technical and financial viability of potential clean energy projects. This decision intelligence software platform also allows managers to easily measure and verify the actual performance of their facilities and helps find additional energy savings/production opportunities.